"By day Lisbon has a naive theatrical quality that enchants and captivates, but by night it is a fairy-tale city, descending over lighted terraces to the sea, like a woman in festive garments going down to meet her dark lover." 
Erich Maria Remarque, The Night in Lisbon 
After three hours spent on a photo tour on the streets of Lisbon, I have to say he was so right.  Remarque was so right about Lisbon.
Me and my friend Anna met our local photographer in the very heart of Lisbon, at Rossio square and after finding each other he rushed us away - it was about to rain.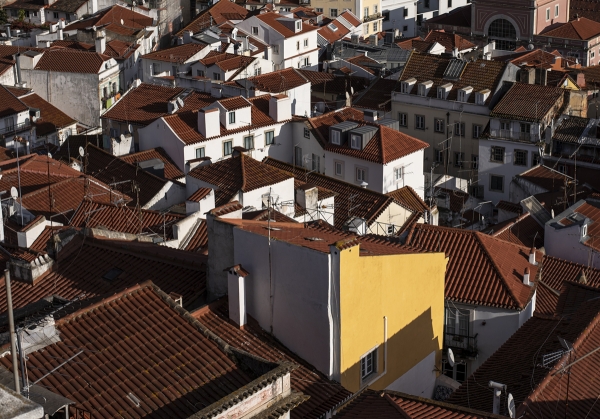 It took only a few minutes to impress us with his knowledge about hidden places in Lisbon - we took two elevators in public buildings we would never ever find ourselves and just after a few moment we were high above the city, dark clouds gathering in the sky and first drops of rain falling down. But the light was still amazing and the houses so theatrical in the background of the gloomy sky.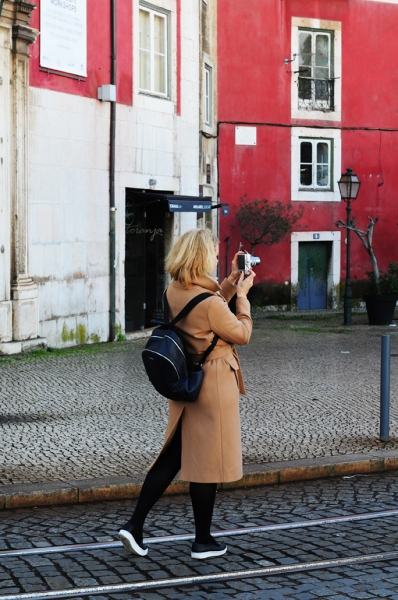 In spite of the approaching rain we kept navigating through the old areas. He was chatting about the history and local culture and finding the best views for us, giving excellent tips on how to compose our photos.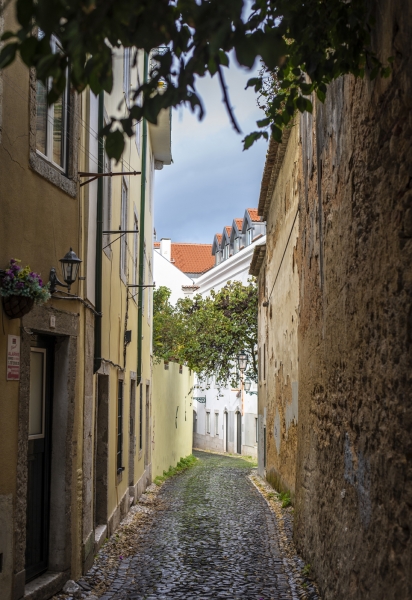 Our tour was in the afternoon but our local photographer was sharing his favourite locations to shoot the sunrise and morning views over the city so we could continue our photo walks on our own during the rest of our stay in Lisbon. We were not disapointed not even once following his tips.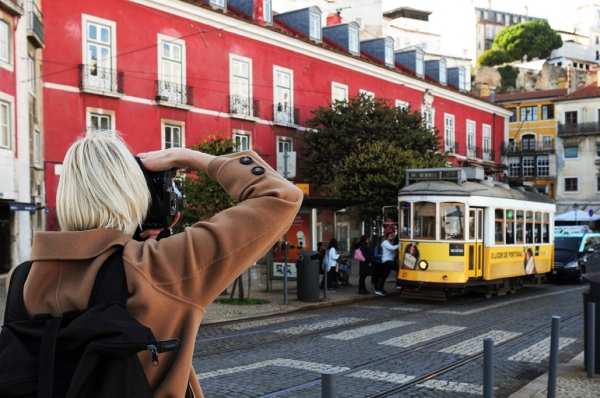 But on that afternoon our photo tour continued shooting from the best and often new perspectives for us on the streets and squares of Alfama. The dark clouds just faded away and we were treated with a festive rainbow. I cannot promise that this would happen to you during your day - but I would not be surprised if it did. He just somehow seems to be able to take people to the right places at the right time.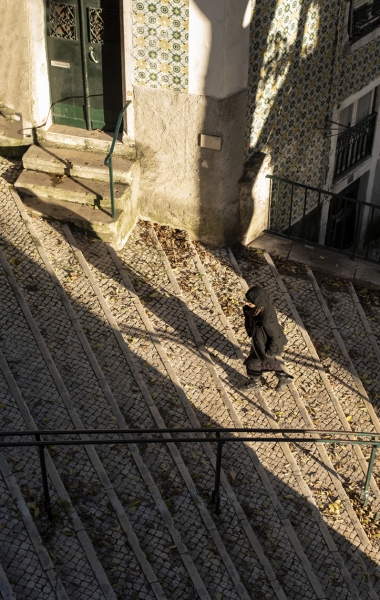 The end of our three hour adventure took us by the river. We arrived there exactly at sunset.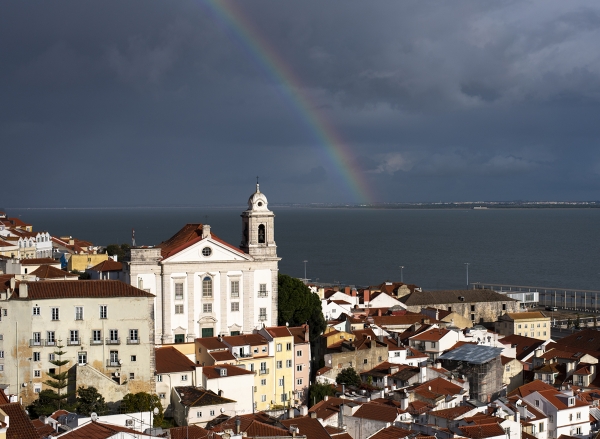 We said our goodbyes a few meters from the river, by Arco da Rua Augusta, a triumphal arch in Rua Augusta that has always impressed those roaming Lisbon's busiest pedestrianised street. We followed his advise to rise to the platform at the top of this unique structure. We had seen the gate before but had no idea it is possible to take a lift up to the enormous sculptures by Célestin Anatole Calmels of Glory crowning Genius and Valour.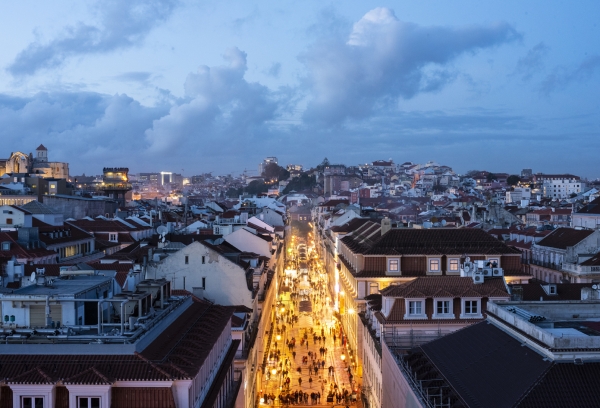 From there we had the amazing view over the fairy-tale city, descending over lighted terraces and boullevards to the sea.
Words by Silvia
Pärmann
Photos: Silvia
Pärmann

 and Miguel Helfrich

 
Would you like book a Day or Night Tour in Lisbonl?  For more information,

 

www.clik-trip.com