'What sets the photographers on clik-trip apart, is their deep knowledge of their locations and their strong connections to the local communities...'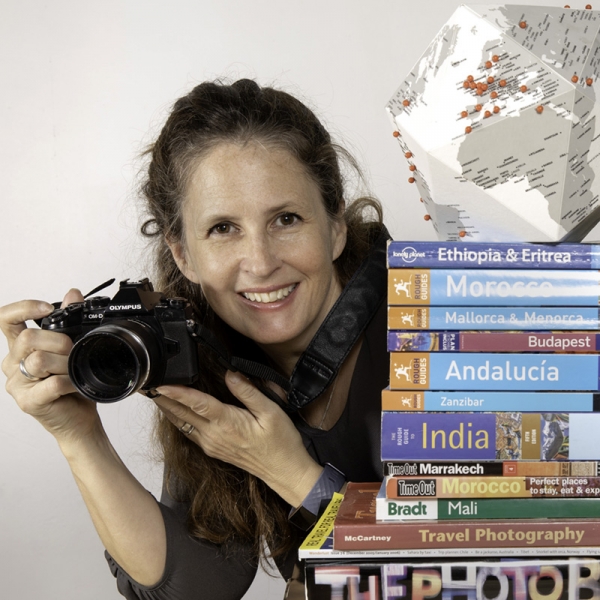 clik-trip was created in 2019 by Suzanne Porter a sociologist turned award-winning photojournalist. Her interest in worldwide cultures brought awareness to social issues for international humanitarian organisations including CARE, WaterAid and Médecins sans Frontières. Her photographs featured  regularly in newspapers and travel publications such as the Guardian, Condé Nast Traveller and Wanderlust. Having bought a crumbling riad in the ancient Marrakech medina, she started taking customers off the beaten track to places only a local knows on bespoke Photo Tours. Learning of the difficulties they were having sourcing photographers offering similar tours in other countries around the world, Suzanne called on her networks gathered from years living and working abroad. She hand-picked a selection and www.clik-trip.com was born! The aim: to provide a trustworthy resource to easily book photography workshops and tours.
ACCESS | 
All the photographers on clik-trip have a deep knowledge of their location and a strong connection to their local community.
DIVERSITY | 
Recommended photographers offering the full spectre of genres in one easily searchable place. 
PEACE OF MIND | 
All the photographers have been selected by Suzanne and you can b
ook in confidence by credit card, via our third-party payment providers, Mango Pay.
 

WHAT THEY'RE SAYING ABOUT US
clik-trip was a great asset to find a quality speaker for the photography club. There was a wide range of speakers to choose from . clik-trip's website is very easy to navigate with clear information about it's outstanding presenters. Once we chose a speaker, finalizing the process was easy to do. There is excellent customer support if you need it. We will certainly use clik-trip to secure future virtual presenters to speak to the photography club. Brevard Camera Club
The site is incredible. Extremely easy to navigate, looks beautiful & so many exciting options. Very helpful to have a mix of 1 day trips with photographers as well as longer experiences. Your site will absolutely play a part in my future holiday decisions! Lisa K
clik-trip is a wonderful asset for photographers who travel! There is a great need for your service in the photography community. Bravo! Kathryn Knight
 It's fantastic that you have launched a platform like this. I have personally missed something like that for many years! Silvia Pärmann Editor, Mood Magazine
clik-trip is an amazing site.  It has given me so many ideas for travel, and I plan to use it extensively, especially after I retire in 4 years. You have some incredible folks on board in so many fascinating places… Christie Mina
 AS FEATURED IN
I hope you enjoy your

 

clik-trip

 experience and please don't hesitate to get in touch if I can be of any help. 
Happy clik-tripping!
Suzanne