clik-trip

is a curated photography marketplace, connecting you to recommended photographers and high-quality photo experiences, around the world.  
clik-trip was founded by Suzanne Porter, a sociologist turned photojournalist who led photography tours and workshops in Morocco for more than a decade.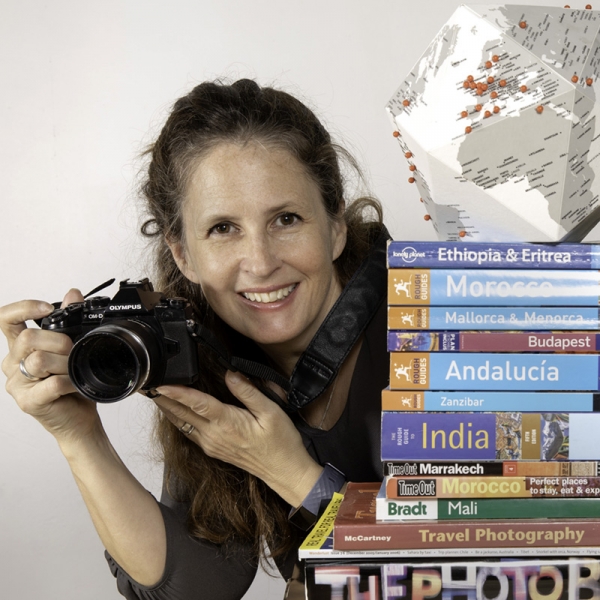 She first discovered photography during a long rehabilitation for a spinal injury following a boating accident and used her interest in worldwide cultures to bring awareness to social issues for organisations like WaterAid, CARE, and Médecins Sans Frontières. 
In 2006, she bought a crumbling riad in the ancient Marrakech medina and began splitting her time between travel commissions and running photography tours. Suzanne specialises in taking people off the beaten path to discover a Morocco that only a local knows. 
Over her years leading highly-rated tours, Suzanne learned the primary frustrations for customers seeking out tours in other parts of the world were hours of research and guesswork.
She wanted to help customers find high quality photo experiences, similar to those she was personally offering. Using her worldwide contacts and expertise, Suzanne launched clik-trip in 2019 to increase access to destinations with local experts all over the world. 
clik-trip
was born to address three basic needs:
ACCESS
At clik-trip, we understand the limitations of time or just not being comfortable approaching people and going into areas on your own to get photographs.  We believe discovering new cultures is best achieved with people that have local knowledge and have sourced photographers and unique photographic experiences all over the world, to help you get this access and those awe-inspiring photos.
DIVERSITY
clik-trip is the go-to place for anyone searching high quality photo experiences anywhere in the world, giving unequalled access, be it by geography or genre. A photo safari in Cuba, a Collodion Wet Plate workshop in South Africa, aerial photography in Western Australia? With more than 80 photographers in over 40 countries (and approximately 5 new ones joining every month), we're sure you'll find something to inspire you. 
However, if you haven't found the location or the experience you're looking for, let us know. Through our extensive contacts and networks, we'll do our best to find you someone. 
And if you've been on a fantastic photography workshop or tour or know a photographer you think should be with us, send us your recommendations and we'll invite them on board.
 PEACE OF MIND
clik-trip is a marketplace providing the link between you, the passionate photography enthusiast and the trusted photography experts. All the photographers have been invited on a recommendation. We gather the photographers and unique photographic experiences in one easily searchable place, taking the time and stress out of finding your next photography experience.
clik-trip offers a secure booking and payment gateway. Payments are managed by our trusted third-party payment provider before the tour, so there is no worry about how to arrange payment once you are there.
Each photographer has made a price commitment to clik-trip and you won't find the price cheaper by going direct.  
Each customer gets the chance to review their photo experience, making it easier for you to choose, based on the opinions of other like-minded photo enthusiasts.
What the press are saying about us..
May 2020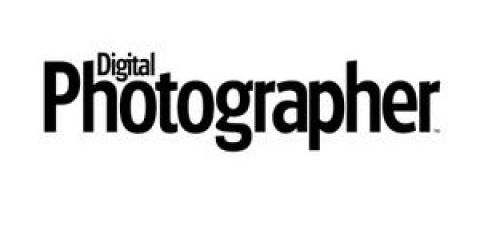 Click here to read full article 

  November/December 2019 and January/February 2020

  Societies of Photographers
 THIS PHOTO LIFE - A PHOTOGRAPHY PODCAST with Andy McSweeney
What the customers are saying about us...
The site is incredible. Extremely easy to navigate, looks beautiful & so many exciting options. Very helpful to have a mix of 1 day trips with photographers as well as longer experiences. Your site will absolutely play a part in my future holiday decisions! Lisa K
clik-trip is a wonderful asset for photographers who travel! There is a great need for your service in the photography community. Bravo! Kathryn Knight
 It's fantastic that you have launched a platform like this. I have personally missed something like that for many years! Silvia Pärmann Editor, Mood Magazine
clik-trip is an amazing site.  It has given me so many ideas for travel, and I plan to use it extensively, especially after I retire in 4 years. You have some incredible folks on board in so many fascinating places… Christie Mina
Check out the

clik-trip

YouTube Channel 
Lots of great videos of our inspirational photo workshops and tours...
Some of our past newsletters. Don't forget to sign up if you would like to receive it every month...
For more information,  go to our
Q & A
and
how it works
pages.
We hope you enjoy your 

clik-trip

 

experience and don't hesitate to

get in touch

if we can be of any help. 
Happy Photographing!
Suzanne