Mexican Aztec Warrior. Wall Art. Cultural Portrait. Fine Art Photography Print.
Posted on 2021-05-29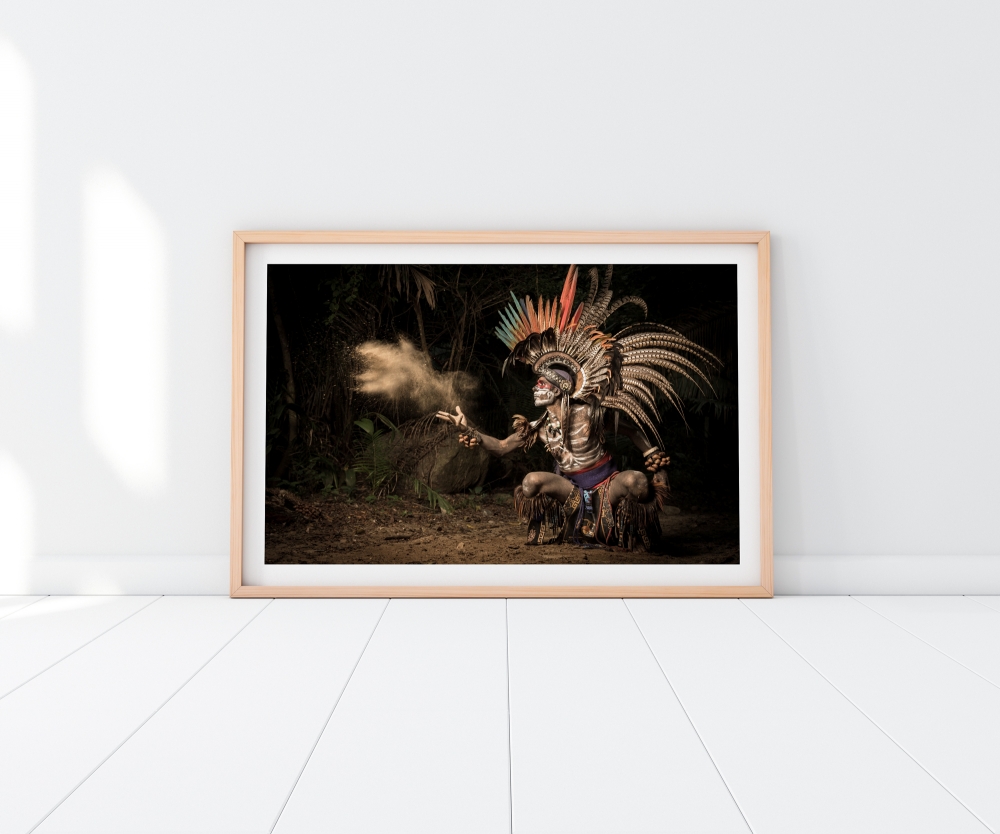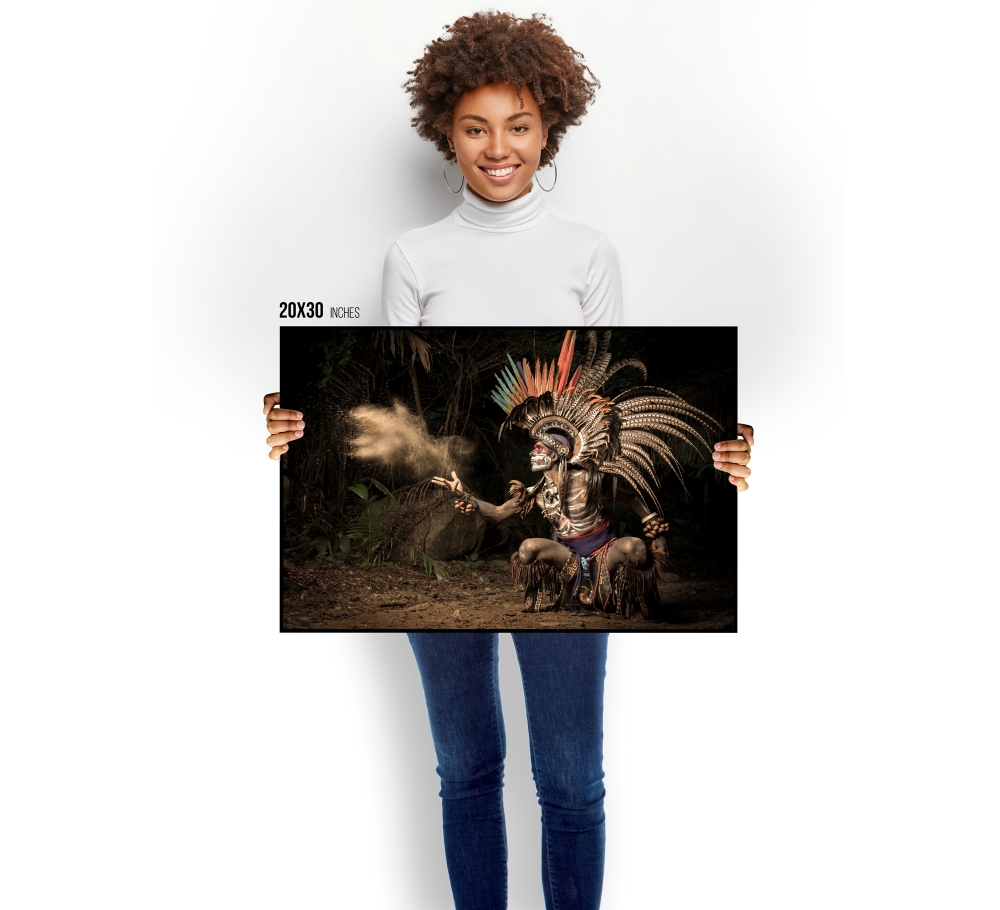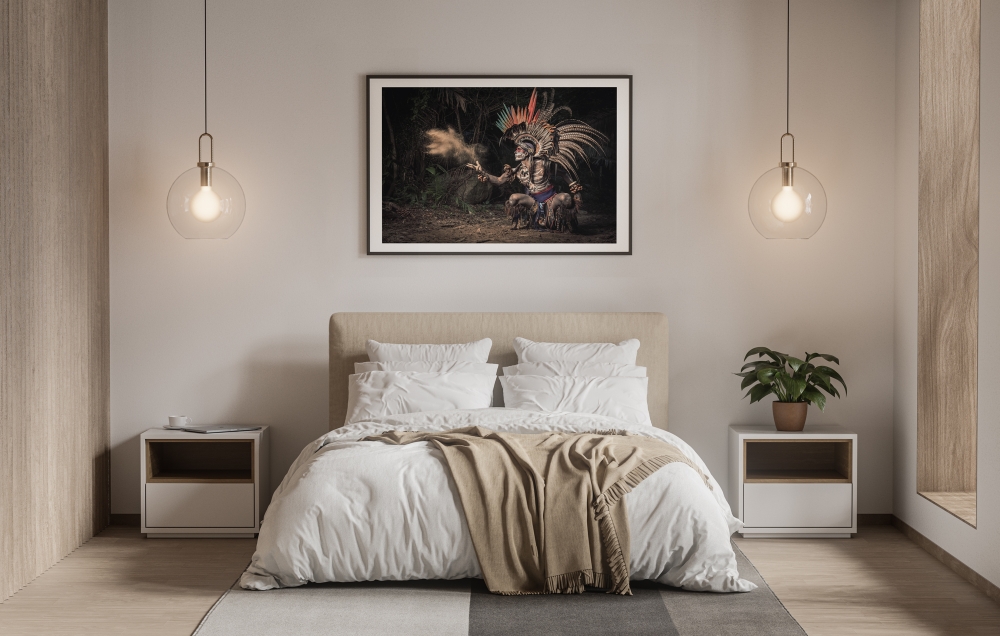 Description
This piece is called Tecuani, 2017. It was taken in Nayarit, Mexico.
Aztec Warriors believed that they were inhabited by a jaguar spirit and that this spirit, or Tecuani, gave them the strength to face their fears and confront their enemies.
The model in this image is Juan, an indigenous Mexica who traces his ancestry to the Huichol and Chichimeca cultures. I worked with Juan on this concept. We must have shot about 50 frames before we found one where the dust looked just right. One that looked like a jaguar head leaping out of his hands. I then made a few tweaks in post-production to make the effect more pronounced.
A percentage of every sale goes to the model.
I work with an amazing Fine Art Printer. They use a process similar to the classic darkroom method called Chromogenic printing. This is my preferred printing method as it gives the images a richness and depth that suits my style of photography.
All my work is printed on premium Fuji Lustre paper and is guaranteed to not fade for over 70 years. This listing is for the print only, it does not include the frame. If you would like me to send you a framed print, send me a message. I offer a variety of options and we can discuss which will suit your home best.
This image is part of my Aztec Warrior wall art series and is my most popular print.
Reviews

Jun 3, 2021

Cool presentation and great insights. I enjoyed the talk.

Our photography group thoroughly enjoyed this presentation. JS's images were amazing and really told a story. He explained his ideas and processes in a clear and concise manner. It took us out of our usual realm of Irish landscapes to see some stunning Mexican cultural images

Other listings from JS
€1,400.00

/ person

JS

Compostela

MX

Workshop
€1,400.00

/ person per experience

JS

Sayulita

MX

Workshop