Morocco - Portrait and Food Photography Day
Posted on 06/10/2020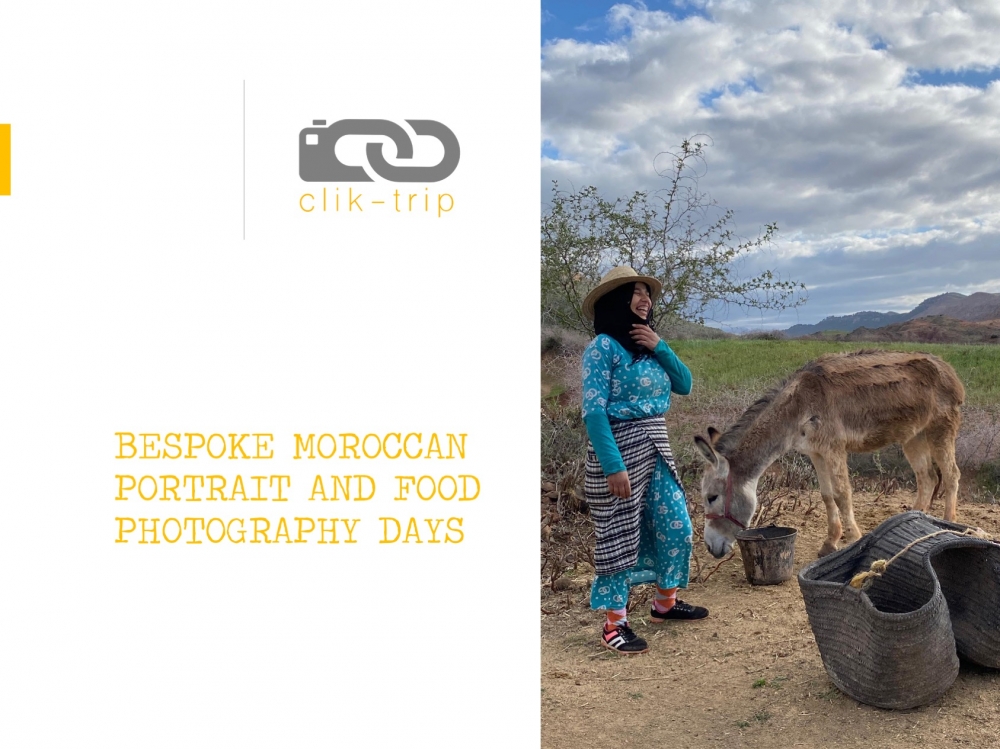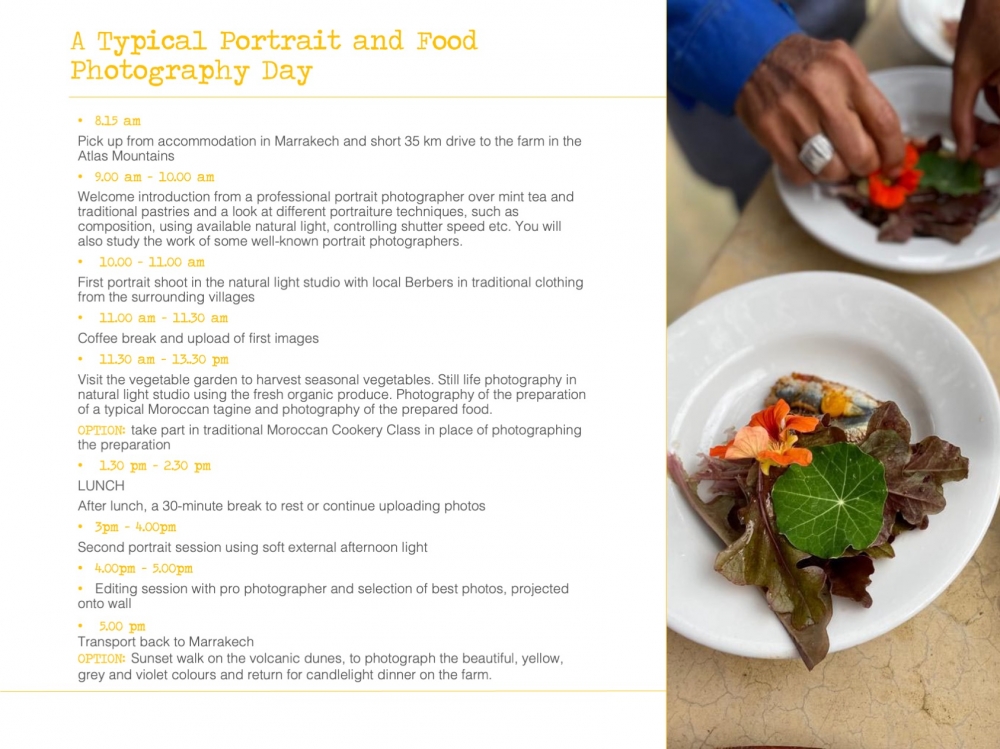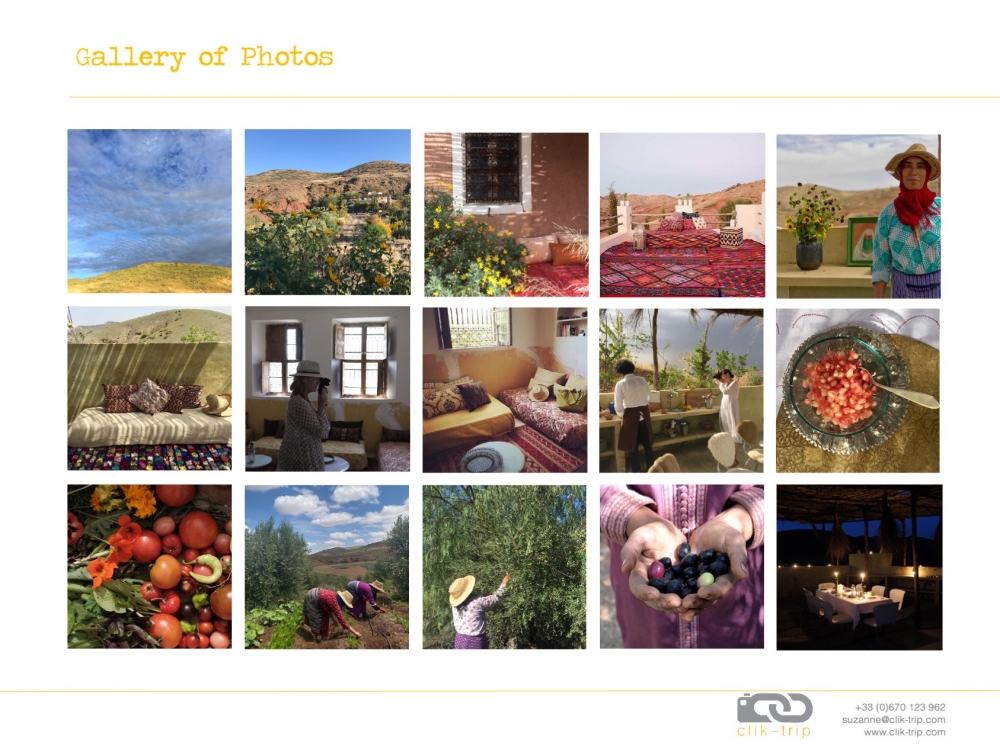 Description
Do you want to go home with great photographs of your trip to Morocco but are put off by the crowds?
If you are looking for COVID safe shooting with social distancing rules respected and in place, then this is the photographic experience for you.
What it is?
A natural light studio situated on 12 hectares of organic farmland, a short drive away from the hustle and bustle of Marrakech
Moroccan models in traditional clothing from the surrounding Atlas Mountain villages
Expert tuition from an English speaking, professional portrait photographer
Fresh organic produce, grown using the principles of permaculture
Who's it for?
Anyone who enjoys photography and loves good food
Lovers of nature and getting off the beaten track
People looking for an authentic travel experience
Travelers looking to integrate in everyday Moroccan life
From beginner to expert photographers with their non-photographing friends and partners
Individuals, couples and small groups
What
Explore nature
Largely landscapes
Approach people
Experience local culture
Getting close-up
A day in a studio
Languages spoken
English and French
What is included
Pro photographer
Transfers to/from hotel/airport
Some meals
Car & driver
Personal critique/review
Post production tutorials
What is not included but recommended for the experience
A camera or smartphone
Plenty of memory cards
A portable computer with editing software such as Lightroom
Battery chargers and back up batteries
A tripod for the optional sunset walk
Comfortable clothes, shoes and a hat for the sun
Donations for villagers – clothes, pens, books for children etc
A large appetite for food and culture!

Reviews

Aug 11, 2019

Our family of 4 had a wonderful experience and tour through the souks of Marrakech with Delphine.
None of us is an experienced photographer, but this was an excellent way to explore the markets with an experienced guide and through her professional eye and lens. All of us enjoyed the guidance she gave in composing pictures and mostly just winding our way through the different areas of the city that we otherwise would have been too intimidated to wander. Also, having her and a local guide allowed us permission to photograph so much more than I think would have been allowed if we had tried to ask on our own.
A wonderful way to get to see and explore Marrakech!

Other listings from Delphine Warin