TeamBuilding & Agility Training | a fun and creative online Smartphone activity
Posted on 2021-02-18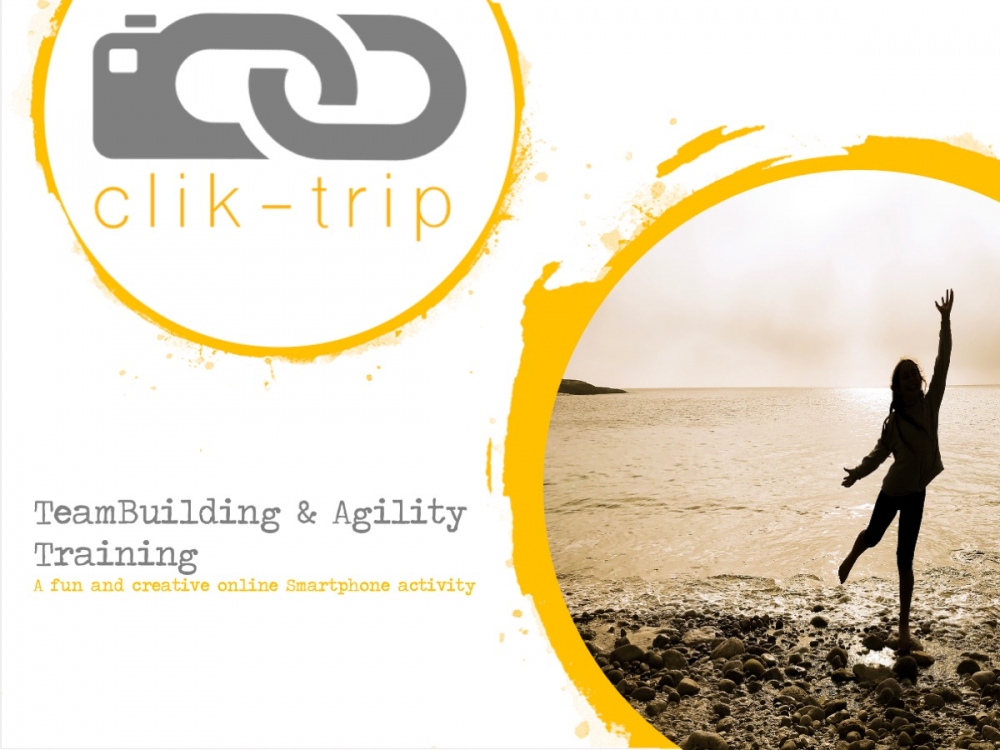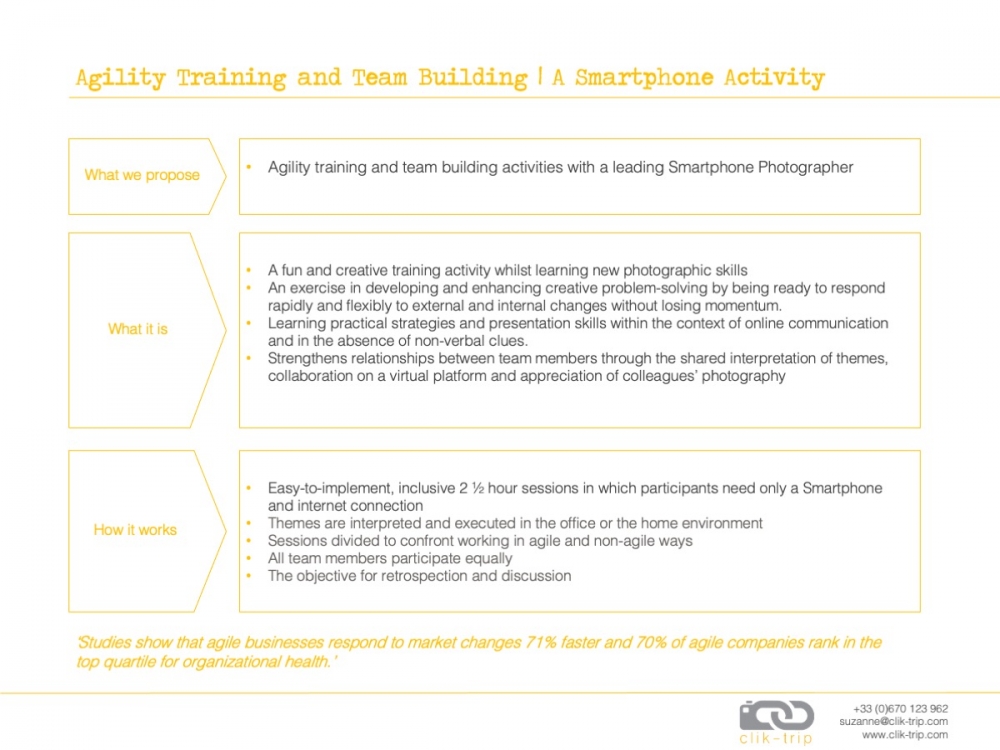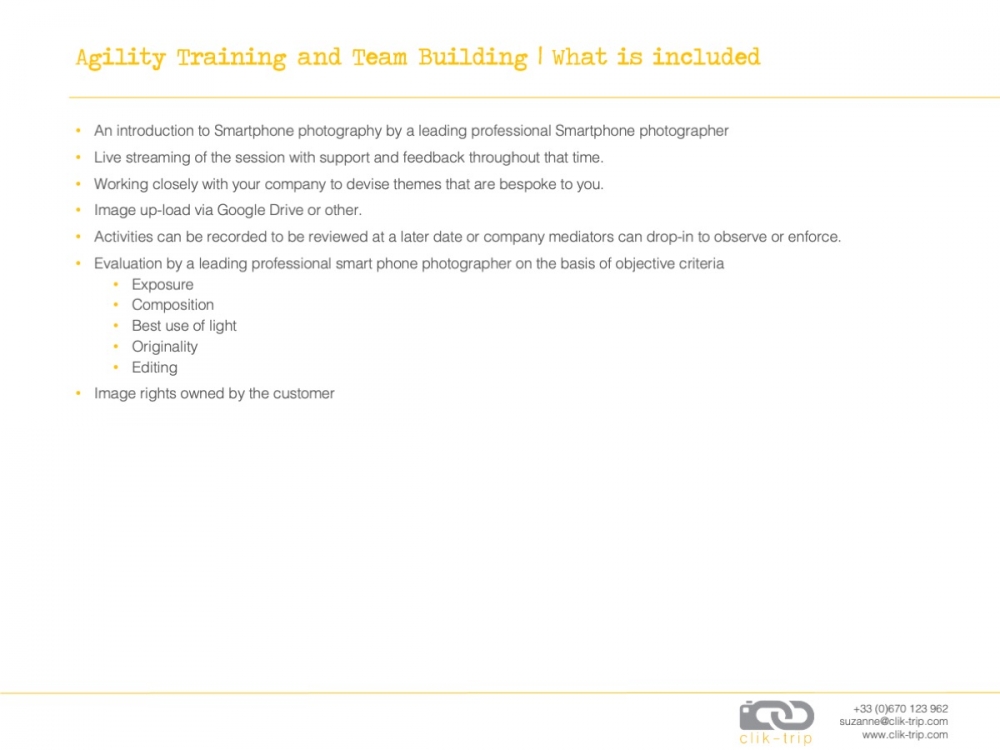 Description
'Studies show that agile businesses respond to market changes 71% faster and 70% of agile companies rank in the top quartile for organizational health.'
This online smartphone activity is exercise in developing and enhancing creative problem-solving by being ready to respond rapidly and flexibly to external and internal changes without losing momentum.
How it works...
Participants log on to Zoom or via their own corporate video conferencing tool for a welcome introduction and an outline of the activity by a professional Smartphone Photographer.
The expert photographer live streams how the camera works on the different phones including an explanation of exposure, grid lines, composition and what makes a good photo, ie. light, angles, reflections, etc. A quick presentation of the free Snapseed editing app - an overview document will be provided showing the different functions.
Time for questions and team creation.
Teams receive the theme that they are to photograph. Themes can be chosen by the relevant department or business unit so they are in line with the company's branding and future objectives or they can be provided by clik-trip. An example of a theme: a flower
Participants are encouraged to think outside the box on how they interpret the theme and can use whatever is available such as food stuffs, children's toys or even pictures from magazines. As a team, they can decide to either create the photos collaboratively or to individually take photos and then as a team, choose the one they think is best. This is all part of the planning process.
Participants work for 30 minutes to create their photos, whilst staying connected with their team via video conferencing. No further instruction is given and there is no external interference from the expert. Teams upload their photographs for feedback.
The expert receives the photographs and makes a major external change. For example, the flowers are for someone who is colour blind or the petals have to be yellow. There are also extra criteria added, such as the flower has to be part of a scene for example in a field, with a church with at least one person in it.
The teams re-group to interpret and execute the new instructions. The expert drops into each team every 15 minutes to see how they are getting on and give feedback and new instruction.
When the participants have finished creating, they edit their photo and elect a team member to virtually present to the expert and fellow participants. The photos are judged based on criteria explained in the initial presentation ie exposure, perspective, composition etc.
The teams discuss and evaluate their experience.
Languages spoken
English, French
Time Zone
Central European Time

Other listings from CT