Clik Trip Photo Competition Book 2023
Posted on 2023-07-20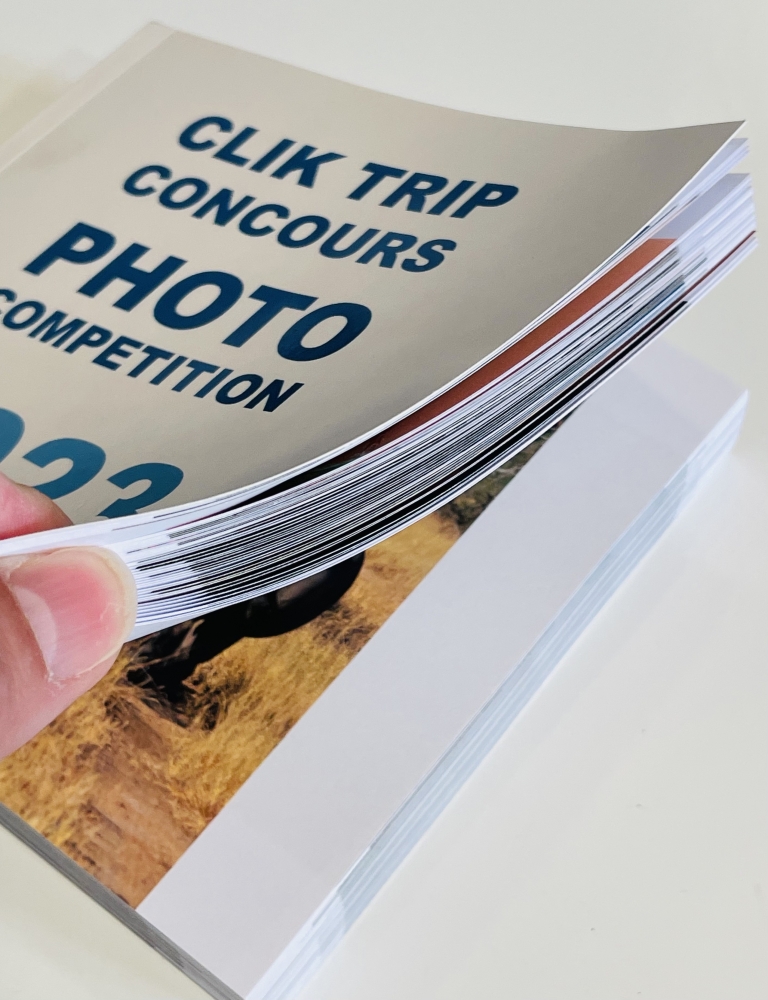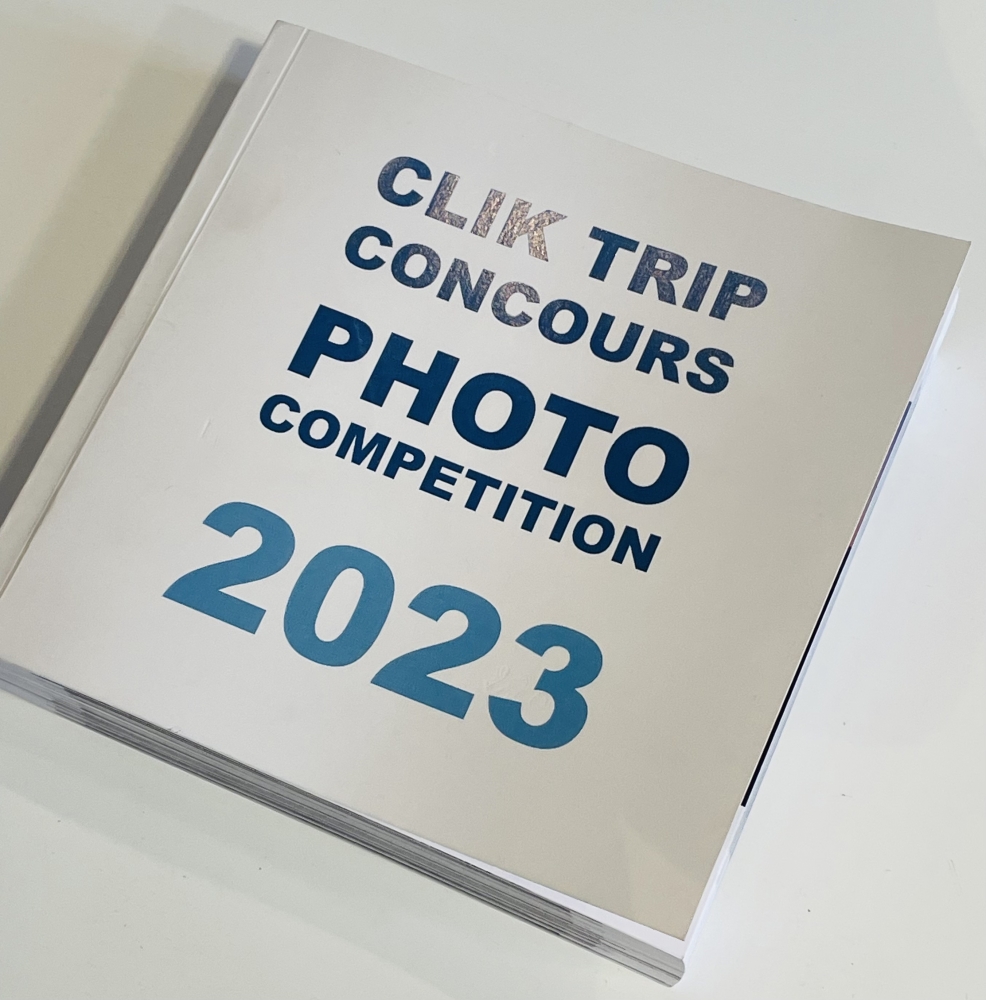 Description
396 photos by 109 participants in 21 countries around the world!
A 200 page 14 x 14 cm catalogue from the 2023 clik trip photo competition.
Pick Up from the CLIK Gallery in Grenoble, France early September. Or can be shipped overseas.
411 photos, 109 participants de 21 pays et des clichés du monde entier tous plus surprenants les uns que les autres !
​
Le concours de photos clik-trip 2023 inaugure l'ouverture de la galerie CLIK, lieu dédié à la photographie à Grenoble et fondée par Suzanne Porter.
​
Merci aux professionnels et amateurs passionnés de photographie et qui ont bien voulu contribuer à cette aventure.
​
João Alves, Jérôme Avignon, Alexis Bailliard, Rory Baker, Olugbenga Bamigbade, Patricia Beguin, Karim Benazzouz, Mohamed Benazzouz, Maya  Benazzouz Porter, Yehor Bielov, Adrien Blachère, Sandra Bos, Thibaud Bouys, Elise Bralet, Nicole Breidt Roche, Mathieu Breton, Ines Breton, Valerie Britan, Linda Caldwell, Alexia Carus, Philip Collier, Jessy Cosson, Solene Cotten, Phil Crean, Jean-Pierre Curtit, Panagiotis Dalagiorgos, Melissa Diroian, Charles Divaret, Lionel Dode, Caroline Douchant, Chantal Dubat, Jean-Pierre Fayolle, Irina Fedorenco, Silvia Fernandez, Enola Ferrazzi, Andreea Florea, Andrea Fortunato, Marie Foyot, Rosa Frei, Gilles Galoyer, Baptiste  Gamby, Anne-Sophie  Gigan, Philippe Gonnet, Henry Greene, Elodie Guivarch, Cédric Hamelin, Emie Hanot, Dominique Joubert, Kathryn Knight, Théo Lalliot, Audrey  Langlois, Jessie Lopez, Cathy Manning, Mariam  Mansour, François Mansour, Ariane Mansour, Florian Marco, Carlo Mascellani, Veronika Maslova, Jean-Francis Massat, Serge Massé, Maria McCormick, Aline Medina, Arun Mohanraj, Denis Morel, Anne-Claire Morel, Thérèse Näf, Arshi Abbas Naqvi, Alena Nemchynova, Alexis Nuttin, Silvana Olivo, Jules Patet, François-Marie Périer, Léa Pignard, Olivier Porraz, David Rawlings, Estebane Rezkallah, Estebane  Rezkallah, Elsa Rigollier, Patricia Ritschard, Sandor Rodríguez Castro, Leonie Rogers, Belén Rojas Silva, Azim Khan Ronnie, Quentin Rupin, Mellie Salomez, Tania Sanchez-Sousbie, Peter Sandler, Mark Scannell, Anne Schüpp, Katrin Simonin, Andrew Slipper, Cotten Solene, Jeanine  Stonehouse, JP Stones, Angela Tammaro, Marilyn Telen, Magali Tessier, Nathalie Teypaz, Rick Tomlinson, Isabelle Touyarou, Jean-Jacques Troclet, François Urvoy, Marc Vazart, Véronique Lecomte Velec, Delphine Verdonnet, Nathalie Viala Rodet, Kévin Vilayphone et Julia Zaccai.

Other listings from SP