Posted on 2020-06-12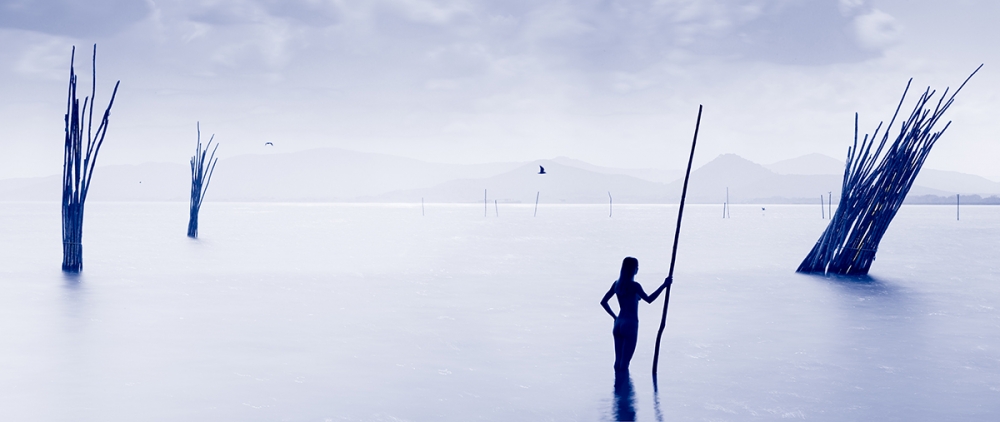 Description
'Water Statues'. Taken on Lake Trasimeno, Italy, late October 2018. The picture is inspired by a song by Italian composer/singer Franco Battiato, 'Oceano di Silenzio', which in turn was inspired by a novella called 'Water Statues' (Wasserstatuen) by Fleur Jaeggy. The elegiac lyrics of the song are in both Italian and German. To see how the image was made from conception to framed print: https://youtu.be/8ThwbuufW2w
Technique: Digital photograph
Size: 105 X 45 cm (41" X 18") €895. Other sizes available. Please contact me via the button on my listing for details.
Paper: Hahnemühle's Fine-Art "William Turner"
Each print is sold with a certificate of authenticity, numbered and hand-signed by the author.
Reviews

Sep 3, 2021

Very enjoyable talk. Beautiful photographs with entertaining but informative explanations and some personalised information about the women appearing in the photos. The Lisbon workshop I joined with PN was great - brilliant locations some completely off the tourist track with some unusual architectural forms and shapes to photograph. Very attentive teacher with great tips and knowledge. Highly recommended.

Sep 3, 2021

I really enjoyed the talk with Patrick. I love listening to how other photographers get their ideas and how they go about shooting. He was inspiring.

Other listings from PN