Street Photographer To Workshop Operator...
by Craig on www.clik-trip.com
"Shoot triangles!" I heard him say, too enthusiastically for a humid Mumbai evening.
The street photography workshop I had signed up for was in full swing. The lecture and slideshow had concluded (all material from which was lifted from an Eric Kim video, I later discovered) and the workshop guru lead us outside to the streets of Mumbai to put theory into practice.
I'm being generous when I say 'us.' I was the lone attendee who had signed up.
Despite the adapted material and the Bruce Gilden-esque street performance of my workshop chief, a seed had been planted which would later blossom into reality: I too could run a
street photography workshop – less the triangles.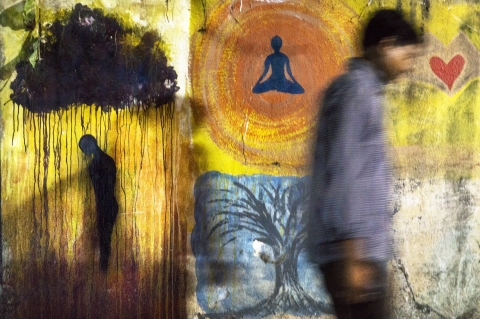 In April of 2015 I was still in the process of discovery. By then I had worked out the reason why street photography appealed to me, much of which had to do with why I was attracted to writing – observation, sometimes, was the first step to creation. Being a people watcher all my life had been very useful.
What non-people watchers may miss out on, because of the nebulous term, is that people-watching isn't about staring at someone followed by a healthy dose of zoning-out. Well, maybe a wee bit of that! But there's too the important case to be made for the power of one's imagination, antagonized by a renegade force of curiosity.
Who is that person? Looks like one of those hit-men from the movies. What does his t-shirt say? Why is he talking to himself? – oh he's got one of those Bluetooth talkie things. But why is he sitting alone in the alley eating a sandwich? Who is he talking to? Does he know there's a cat sitting right beside him, who probably wants a bite?
You get the idea. But here's the catch. People-watchers usually don't formulate these questions in their minds. It's more like autopilot mode. The spoken word fails to keep up with the pace of the action. Enter writer's imagination to fill the gap. Or photographer's camera.
Later that year I was surprised when a publisher contacted me and wanted to purchase one of my images for the cover of their magazine. Well, well, well. What was this? I could get paid for my hobby too? I was thrilled that someone wanted one of my shots enough to pay for it. And by then, I had grown tired of not exploring thoroughly my adopted city of Mumbai. I wanted to get out of my shell and explore and take thousands of pictures. In my mind, I was now a pro photographer. This was going to be easy!
What I didn't know at the time was that I had, by fluke, began my professional career in reverse: I got the cover shot first. The grueling years of starting up a business was merely on the horizon.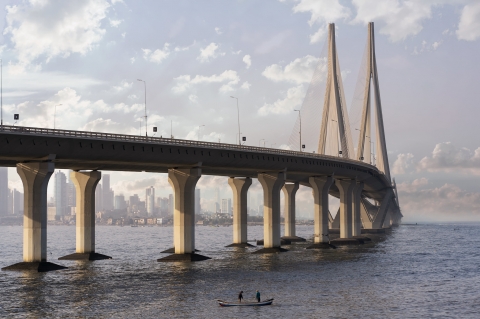 2016 was about exploration in terms of profession and the craft of photography. I wasn't really ready to dive head-first into the business side because it had only landed at my feet in what felt like a minute ago. I realized I loved to photograph people in public places, also known as street photography, which is how I like to loosely define the genre. It was time to knuckle down and hit the streets hard.
In 2017, I embarked on a 365 day photography project called #3StrangersAday. I was to take three pictures of different people every day for the entire year. I learned a lot from this experience. Not only did I discover many off-the-beaten-track places in Mumbai, but I became comfortable approaching strangers and interacting with them, even if I didn't speak the languages. I somehow felt at home in new places, or at least comfortable enough to get the shots I needed for the project at hand. It was as though I had finally found my true calling. Through photography, I would write the remaining chapters of my life.
Apart from my own explorations of the city and new places my friends introduced me to, I was on the hunt for a tour company that could show me around some of the locales I wasn't familiar with. What I encountered was very disappointing because a few of the tour operators refused to share their itineraries with me. They stated that they didn't want other operators to steal their tours! Absolutely absurd. This was part of the reason why I began my own workshops too. I wanted to run a transparent workshop. In fact, I would offer the details of my itinerary for free to anyone who was curious and wanted to explore Mumbai on their own.
During the second half of 2017 I posted an itinerary on my website for a workshop which didn't contain a single lecture, was designed around small groups of seven or less, and would be available on a continuous basis. My clients would choose the dates, I'd simply confirm. No slideshows, no photographing geometry, no plans of wowing my clients by sticking my camera in people's faces to prove that I'm fearless just because someone famous had done it. I would simply show people around places I found interesting and help them out with their camera settings. I'd also offer my assistance in how to go about shooting street photography.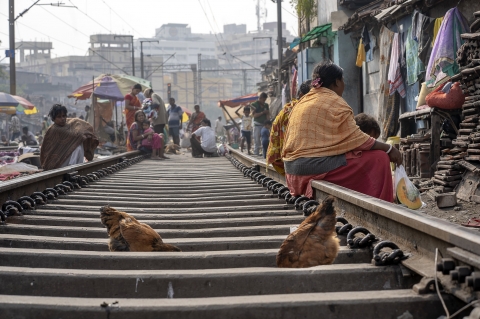 To be honest, I didn't have hopes for much business on the workshop front. Mumbai is not known for its tourist attractions. And although street photography as a genre was arguably still trending upward back then, I couldn't picture many of the middle class Indians who could afford my workshops to actually be interested in photo-touring their own city, let alone paying a foreigner for the privilege. It turns out I was mostly correct about my last doubt.
I was however pleasantly surprised when clients starting booking me a few weeks later. The trend became clear in due time. My clients were all foreigners like myself. They were from the United States, Britain, and Australia. The second surprise was that they didn't need my help at all. In fact, many of them were packing better cameras than what I was toting around back then and had thousands of dollars worth of lenses in their bags. A few of them had probably been practicing photography before I was even born.
I had become an unwitting guide. I embraced the role eventually once I realized that I was onto something special here: my clients were overwhelmingly people-watchers like myself. It was their curiosities and imaginations that brought them overseas to photograph the everyday lives of people. Some of them liked to walk briskly through the urban landscapes, enthralled with what they saw and photographed what was happening as we went along. Others were more systematic and passionate about portraiture, often spending half-an-hour or more on a single street to photograph people up close.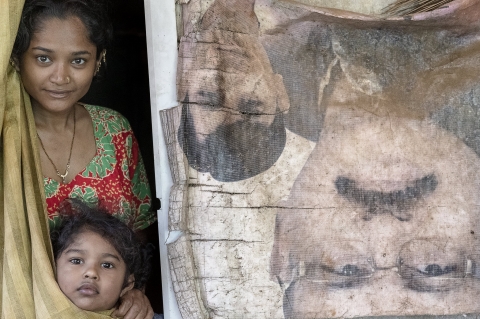 The grand take-away from my experiences as a workshop participant-turned-operator is to offer up only what I love to personally photograph. I couldn't imagine running a workshop otherwise or running an itinerary where people-watching wasn't involved. India has proven to me repeatedly that it's a terrific place for this, and in Mumbai in particular.
A local photographer friend of mine had a reasonable explanation as to why people in Mumbai were generally so open to having their pictures taken in public. He explained that Mumbai was a popular destination for many Indians from other states seeking employment and better lives. Therefore there was a natural tendency to assimilate and to get along with other communities.
There's some truth in this. But I've also seen this trend in other cities and regions throughout India in my travels. Forget about the camera and photography for a moment – there's definitely a warm and welcoming vibe in this country that I've found unrivaled anyplace else.
I cordially invite you to prove me wrong, my fellow people-watchers. Look me up if you happen to be passing through. There's a lot more to India than "exotic India." Everyday India is just as fascinating.
To join Craig on a photography workshop in Mumbai, click here