Award-winning Photographer, author and magazine contributor Stephen Power is hosting one-day and longer residential photography courses on Valentia Island, County Kerry, Ireland in 2019 / 2020.

This is his story of how he moved from the UK, to a remote Island in South Kerry, Ireland – and why he wants you to love it as much as he does. 
When I was teaching mental health and psychotherapy at universities, the notion of 'change' was a concept that I found hard to clearly define for students.
What made it tricky, was that theorists dispute the very nature of the concept itself. Some say that change is only a problem if it is foisted upon the individual by an external force (relationship break-up not of your choosing, bereavement, redundancy and so on) and it's less of a problem if the person opts to make the change voluntarily (relationship break-up of your choosing, moving house by choice, for example). A third school of thought would suggest that change is a constant factor and that are lives are always in a state of flux. If you're undergoing some form of change right now, no matter how small, you will be tomorrow.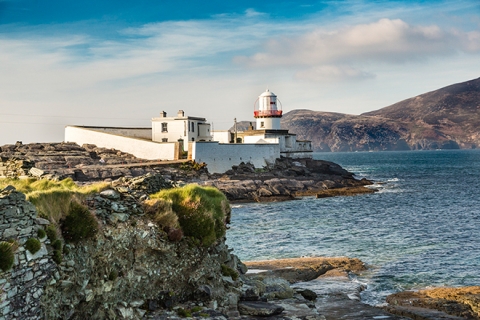 I'm no stranger to moving and my emigration to Ireland 20 years ago, was a major upheaval, but one that I managed to cope with quite successfully overall. I lived in County Limerick for 15 years and moved to South Kerry 5 years ago. I had been holidaying there two or three times each year and had worked there on a regular basis. I photographed parts of it for Tourism Ireland for over 3 years; I shot gardens and interiors of homes there for The Irish Garden magazine for over 10 years and self-published a book of photographs of the region which was shown on Irish national TV.
 Valentia Island, on the Skellig Ring - one of Lonely Planet's top 10 'must visit' destinations – is an area of outstanding natural beauty. The Island itself is quite small, only 11 kilometres long by 3 kilometres wide with a population of only 650 people.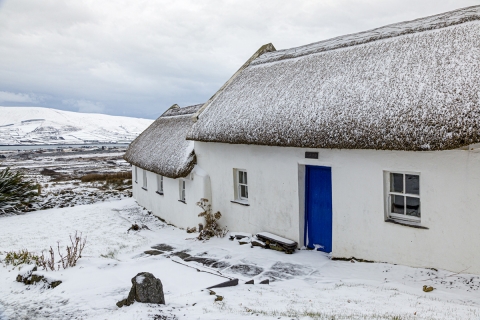 The roads are generally quite narrow – some are impassable without one car moving into a passing space or a driveway, and very steep. But there is stunning scenery around every corner.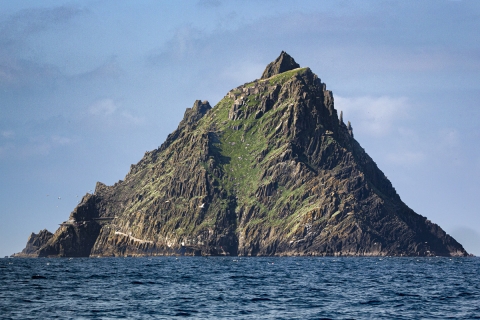 There's a nice big bridge connecting Valentia to "the mainland" and so it doesn't always feel like being on an island. But I am, and one advantage is that the Irish government have put supports and funding in place to help develop island businesses, of which I am now one.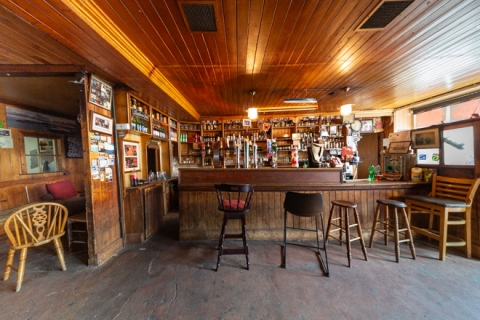 I have a Master's degree in Education, I taught at universities for over 20 years, and I spent 5 years as a senior tutor for the world's biggest online photography diploma. So, teaching is in my blood, and I was determined to continue that work on Valentia Island. 

It was fortuitous as while out shooting incredible landscape views in lovely November light, not long after I arrived, a couple walked past and asked me if I was the new resident photographer. They owned a large guest house and invited me to call over for coffee and to get plans for a residential course.  
So far, what was an impetuous decision to move, has worked out well. The reception from the locals has been incredibly warm and welcoming. The courses have taken off in many forms. Half-day, full days and 3 or 4 day residential. Valentia is a perfect microcosm of photography delights. Wild, rugged coastlines, a lighthouse, pretty fishing village scenes, interesting locals and wild flora.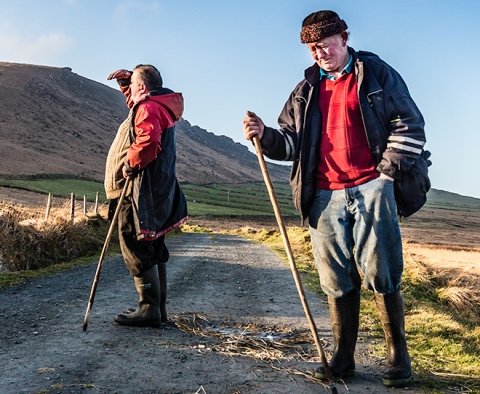 Why not come and see this photographic paradise for yourself? You won't regret it.
Read more about Stephen and his fabulous workshops

here